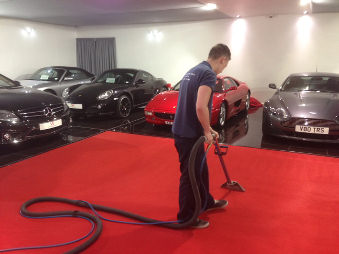 Commercial Carpet Cleaning Warrington
Commercial Carpet Cleaning Warrington Services from Prokleen have been developed based on our vast experience in the field and our accumulated knowledge and expertise in carpet cleaning. We are the leading carpet cleaners in Warrington, covering Liverpool, Manchester, Widnes and Wigan, and our solid reputation has been built on quality service, low prices and a commitment to customer satisfaction.
Using the latest carpet cleaning technology and eco-friendly methods, our highly-trained staff is ready to meet all your commercial carpet cleaning Warrington requirements. We offer the full range of carpet cleaning methods, including steam carpet cleaning, carpet dry cleaning, extraction cleaning and deep carpet cleaning.
In addition to our professional commercial carpet cleaning service, we also offer many related services, including hard floor cleaning, upholstery cleaning, tiled floor cleaning, as well as several other office cleaning tasks.
Extend your carpet life through commercial carpet cleaning Warrington
Extend the life of your offices, executive suites and corporate premises carpets and keep them looking like new with Prokleen commercial carpet cleaning Warrington. Our expert technicians are highly trained and use the most advanced and affective commercial steam cleaning equipment to achieve the best results.
Some of our commercial carpet cleaning Warrington clients include:

Scheduled For Your Convenience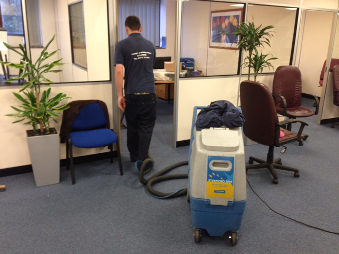 We understand the importance of carrying out a commercial carpet cleaning programme with minimal disruption to the daily running of your company. We can therefore offer our services at hours that suit your business needs. Our powerful hot water extraction machines ensure that most carpets are dry within 4-6 hours.
Professional Business Identity
No matter how large or small your business is it's important you uphold a professional identity and cleanliness will help create that status. By carrying out a commercial steam cleaning service you are promoting a professional image to both your customers and employees.
Our Customers
We carry our commercial carpet cleaning Warrington and upholstery cleaning to many different types of business. These include hotels, offices, shops, churches, schools, bars and leisure centres. We also carry out our commercial carpet cleaning services to local authorities and government departments.
Replacing Carpet Is Expensive
Replacing your carpets is expensive. Prokleen's commercial steam cleaning services will restore your carpets to an almost new condition. This will also extend the carpets lifespan and therefore reduce your business costs in the long-term.
By regularly cleaning your carpets with a steam carpet cleaner you can reduce the chances of any damages, stains or discolouration. Prokleen's commercial carpet cleaning services therefore provide financial benefit whilst making sure your companies image remains strong.